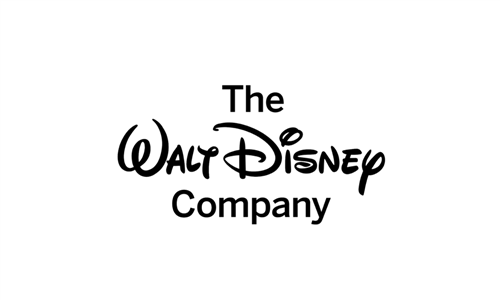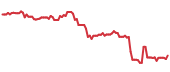 NYSE:DIS Walt Disney
Current Price

$81.67

+0.62 (+0.76%)

(As of 10/2/2023 ET)
30 Day Performance

0.04%
90 Day Performance

-9.03%
1 Year Performance

-15.92%
Market Capitalization

$149.44B

P/E Ratio

66.40

Price Target

$113.50
About Walt Disney
The Walt Disney Company is the world's second-largest entertainment company by revenue and market cap. It is built on the work of Walt Disney, a revolutionary entertainer and cartoon innovator, and is now a multinational conglomerate of entertainment venues, channels, and brands. The company was founded in 1923 as the Disney Brothers Studio and operated under several other names before being branded as The Walt Disney Company in 1986.
The company is based in Walt Disney Studios, Burbank, California, and is best known for its work in animation and for creating the character Mickey Mouse. Over the years, the company expanded into live-action movies, theme parks, and even new corporate divisions such as Pixar, Marvel, and Lucasfilm. The new divisions provided new avenues for growth that helped accelerate the company's business to a record high revenue near $85 billion in F2022.
Among the many innovations, are its work with technicolor and multiplane motion picture cameras. These advances were used throughout the groundbreaking Silly Symphonies series which featured animated shorts set to music.
Today, The Walt Disney Company, through a network of subsidiaries, operates as an entertainment company worldwide. The company operates through two segments; Disney Media and Entertainment Distribution and Disney Parks, Experiences, and Products creating long-lasting memories for children of all ages. In total, the company has earned 135 Oscars including 32 awarded directly to Walt himself and is said to have created many of the most loved and enduring films of all time as well as revolutionizing the theme park industry.
Disney Media and Entertainment Distribution is focused on the film and television production and distribution industries including the operation of television networks under the ABC, Disney, ESPN, Freeform, FX, Fox, National Geographic, and Star brands. The company's studios produce major motion pictures and content for its channels and digital streaming services under the Walt Disney Pictures, Twentieth Century Studios, Marvel, Lucasfilm, Pixar, and Searchlight Pictures banners. This segment also hosts streaming services including but not limited to Disney+, ESPN+, Hulu, and Star+ as well as post-production services by Industrial Light & Magic and Skywalker Sound.
The Disney Parks, Experiences, and Products segment includes a network of theme parks, resorts, and cruises under the Walt Disney World and Disneyland banners. Parks include the flagship Walt Disney World in Florida, Disneyland Paris, and Hong Kong Disneyland Resort. Guests can also enjoy themed vacations under the National Geographic banner and others. This segment also provides a wide range of licensed and branded themed products based on each of its many franchises.
DIS Company Calendar
AUG. 9, 2023
Last Earnings
NOV. 14, 2023
Next Earnings (Estimated)
SEP. 30, 2024
Fiscal Year End
Recent Walt Disney News