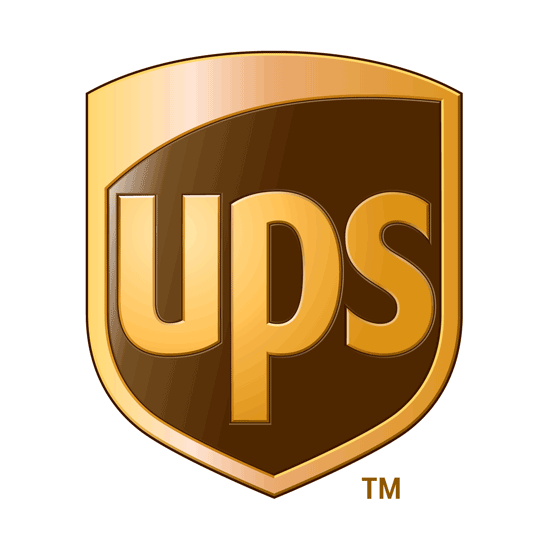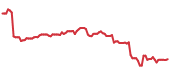 NYSE:UPS United Parcel Service
Current Price

$155.08

-0.79 (-0.51%)

(As of 10/2/2023 ET)
30 Day Performance

-7.69%
90 Day Performance

-13.83%
1 Year Performance

-4.91%
Market Capitalization

$132.51B

P/E Ratio

13.45

Dividend Yield

4.18%
About United Parcel Service
United Parcel Service, Inc. is a global package delivery and logistics company headquartered in Atlanta, Georgia. The company was founded in 1907 and has since become a significant player in the logistics industry. UPS operates in more than 220 countries and territories, with a network of over 500,000 employees worldwide.
UPS's primary business is package delivery, but the company also provides supply chain solutions and specialized transportation services. In recent years, UPS has expanded into e-commerce, offering services like same-day delivery and order fulfillment for online retailers. In addition to its delivery services, UPS also operates a freight division that provides air and ground transportation for commercial shipments.
UPS has been recognized for its commitment to sustainability, with initiatives such as alternative fuel vehicles and a carbon offset program for shipping. Fortune magazine has also named the company one of the World's Most Admired Companies for several years.
UPS is led by CEO Carol Tomé, who joined the company in 1995 and became CEO in 2020. Tomé has extensive finance experience and served as The Home Depot's CFO before joining UPS. In addition to Tomé, UPS's executive team includes Executive Vice President and President of U.S. operations, Nando Cesarone, Chief Marketing and Customer Experience Officer Kevin Warren, and Chief Financial Officer Brian Newman.
UPS has reported stable revenue over the past several years. UPS's profit margins have remained steady, with an average gross profit margin of 56.4% and an operating margin of approximately 9.3%. UPS has a strong balance sheet, with total assets of $69.4 billion and total liabilities of $43.4 billion as of the end of 2022.

The company's debt-to-equity ratio is higher than the industry average but within a reasonable range. UPS's valuation metrics are generally in line with industry peers, and overall, UPS's valuation suggests that the market views the company as fairly valued. UPS's stock performance has been robust in recent years, with the company's share price increasing by 33% from 2020 to 2022. This outperformed the S&P 500 index, which increased by 26% over the same period. Trading volume for UPS has been relatively stable, with an average daily volume of around 2.83 million shares.
The logistics industry is highly competitive, with several large players vying for market share. In addition to traditional competitors such as FedEx and DHL, UPS competes with newer players in the e-commerce space, such as Amazon and Shopify. The industry is also subject to regulatory and political pressures, such as changes in trade policies and labor regulations.
Despite these challenges, the logistics industry is expected to grow in the coming years. E-commerce, in particular, is driving demand for package delivery and supply chain solutions, and UPS is well-positioned to benefit from this trend.
UPS has several potential growth opportunities in the coming years. The company's expansion into e-commerce has been a significant growth driver, and this trend is expected to continue. UPS's recent acquisition of Roadie, a same-day delivery platform, could also help the company capture more business in the rapidly growing same-day delivery market.
In addition to e-commerce, UPS is investing in technology to improve its operations and customer experience. The company is testing drone delivery in specific markets and has developed digital tools to help customers manage their shipments.
UPS has also announced plans to expand its presence in healthcare logistics. The company has already invested in specialized facilities and services for pharmaceutical and medical device manufacturers, and this market is expected to continue growing in the coming years.
UPS faces risks and challenges like any company that could impact its future performance. One critical risk is the potential for increased competition, particularly from newer entrants in the e-commerce space. These companies may have lower overhead costs and more agile business models, making it more difficult for UPS to compete on price and speed.
Another risk for UPS is the potential for regulatory or political changes that could impact the logistics industry. Changes in trade policies or labor regulations could increase costs for the company or limit its ability to operate in certain markets.
UPS Company Calendar
AUG. 8, 2023
Last Earnings
AUG. 11, 2023
Ex-Dividend for 8/31 Dividend
AUG. 31, 2023
Dividend Payable
OCT. 26, 2023
Next Earnings (Confirmed)
DEC. 31, 2023
Fiscal Year End
Recent United Parcel Service News